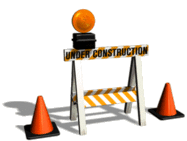 ΤΗΕ ΕΝGLISH VERSION OF SITE IS UNDER CONSTRACTION !
ΕΙΔΙΚΟΣ ΚΙΝΗΣΙΟΘΕΡΑΠΕΙΑΣ
ΜΟVEMENT THERAPIST
ANTΩΝΙΟΣ ΤΣΙΑΡΑΣ
***************************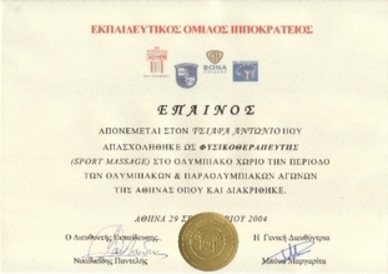 Movement is fundamental to human life. In fact movement is life. Contemporary physics tells us that the universe and everything in it is in constant motion. We can move our body and at the most basic level our body is movement. According to the somatic educator Thomas Hanna, "The living body is a moving body—indeed, it is a constantly moving body." The poet and philosopher Alan Watts eloquently states a similar view, "A living body is not a fixed thing but a flowing event, like a flame or a whirlpool." Centuries earlier, the great Western philosopher Socrates understood what modern physics has proven, "The universe is motion and nothing else."
Since the beginning of time, indigenous societies around the world have used movement and dance for individual and community healing. Movement and song were used for personal healing, to create community, to ensure successful crops, and to promote fertility. Movement is still an essential part of many healing traditions and practices throughout the world.
Western movement therapies generally developed out of the realm of dance. Many of these movement approaches were created by former dancers or choreographers who were searching for a way to prevent injury, attempting to recover from an injury, or who were curious about the effects of new ways of moving. Some movement therapies arose out of the fields of physical therapy, psychology, and bodywork. Other movement therapies were developed as way to treat an incurable disease or condition.
IF YOU WANT SEE THE OFFICIAL GREEK PAGES
OF THIS SITE, LOOK at your LEFT SIDE and PUSH
"Greek"
LANGUAGE.
ΓΙΑ ΝΑ ΔΕΙΤΕ ΤΗΝ ΙΣΤΟΣΕΛΙΔΑ ΣΤΗΝ
ΕΛΛΗΝΙΚΗ ΓΛΩΣΣΑ , ΠΑΤΗΣΤΕ "GREEK" ΠΑΝΩ ΑΡΙΣΤΕΡΑ!
ΚΑΛΩΣ ΗΡΘΑΤΕ !
WELCOME !